THE PLACE TO SOAR LIKE AN EAGLE!

PREK thru ADULTS!

Trezvant Academy is an affordable, safe, fun, loving, educational environment!

Trezvant Academy (TA) offers a variety of unique features and many advantages that set us apart as an industry team of leaders.  You will receive your High School Diploma and Transcript upon completion!

•Our facility accepts PreK thru Adults who need new approaches and improvements to successfully re-enter society with the support of education and workforce training. Our top priority is to provide an academically rigorous education offering art projects, physical activities, state-of-the-art curriculum, and computer based academic tutoring to students ages 5 years to adults.

•Our programs include lessons and activities appropriate to the development level of everyone.  Programs which are designed to develop self-esteem & positive image, social interaction skills, self expression & communication skills, creative expressions, large & small muscle skills, as well as spiritual and Intellectual growth.

•You and your child's safety and security is important to us. Our facility adhere to the highest safety precautions giving you the assurance of keeping you safe with your online experiences at TA!

•Our program values are exceptional. We strive to remain affordable, while maintaining the highest standards of education with our curriculum that is supported by state-of-the-art and the most appropriate educational tools available. 

•Our core curriculum areas in all grade levels are exceptionally evident, along with our computer lab, fine arts, and physical education programs..

•TA is proud to offer an online program from the comfort of your own home; morning, afternoon, evening, and late night classes 24/7; small group settings; one-on-one attention; or individualized classes at additional cost.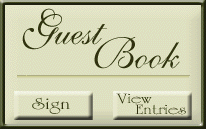 TA welcomes your comments!


Click Here To View The Trezvant's On The Lynchburg Virginia's News Regarding The 2016-17 GRADUATION!

Click Here To See Liberty University's 2016-17 GRADUATION!!!

NOTICE OF NONDISCRIMINATORY POLICY AS TO STUDENTS

Trezvant Academy, Inc admits students of any race, color, national and ethnic origin to all the rights, privileges, programs, and activities generally accorded or made available to students at the school. It does not discriminate on the basis of race, color, national and ethnic origin in administration of its educational policies, admissions policies, scholarship and loan programs, and athletic and other school-administered programs. 

"The Place to Soar Like an Eagle!"